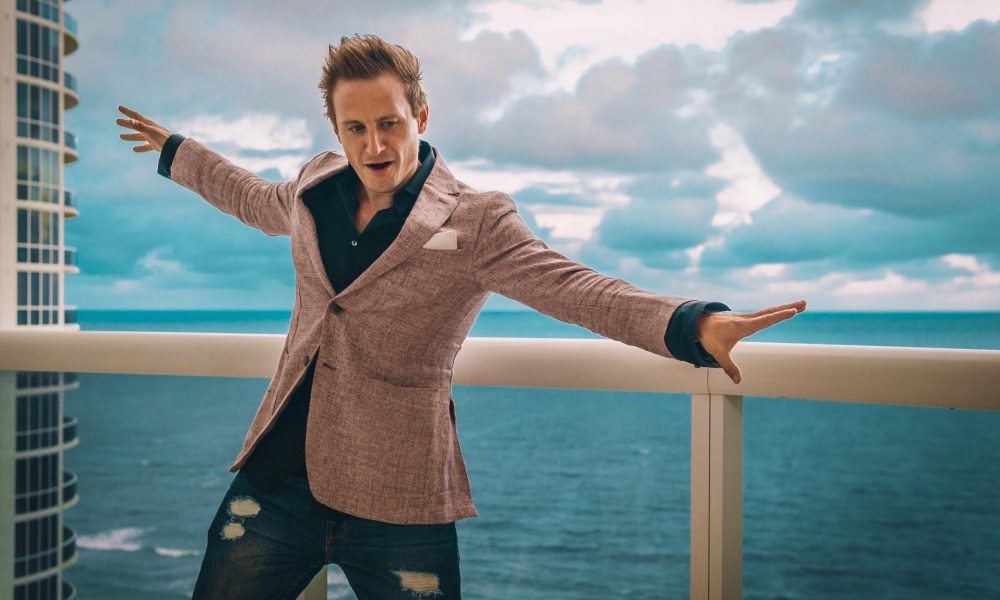 Today we'd like to introduce you to Robert Syslo.
Thanks for sharing your story with us Robert. So, let's start at the beginning and we can move on from there.
Six years ago, I was homeless. Living out of the backseat of my car in Los Angeles. After situation after situation, even getting stranded in another country, I landed back in Miami. I lived in a hostel on ocean drive for two months, at the Decowalk Hotel surviving on $100 a week. I got a job at the Banana Republic and could afford my first room to rent. I then got a job as a video producer, which has been my passion since I was 15. After traveling the world, I could not believe I arrived here, broke no income and stuck. At this company, I learned how to sell and eventually built a multi-million dollar advertising agency while working there. This past November 2018, I went out on my own and started my production agency, Syslo Ventures. I am based in Miami, Sydney Australia, and Brisbane Australia. I live in Sunny Isles Beach and help clients around the world with communication in video, graphics, and web design. Apart from that company is also an advertising agency where I help companies, both small and clients with net worth's of $300 Million or more, reach into the marketplace and grow their business.
Has it been a smooth road?
It has not been a smooth road. I moved from New Jersey, where I was born, to New York City, worked in the film industry as an intern, that failed dropped out of college, moved to Albuquerque, New Mexico back in 2008. I lived there for five years, as the film industry came to New Mexico for Tax Incentives. I then went to China for a month, then moved to Los Angeles, where I wound up homeless sleeping in the back seat of my car. I then reached out for help and found a group based out of Trinidad and Tobago. I sold my car and bought a one-way flight to this Carribean island. Where I was working without food or pay, but happy to change my scene. I then got fired from the company I worked for as I called in sick and started knocking on doors to other ad agencies in Trinidad. Now, stranded on the streets and no money to return home, I linked up with a radioshack company there and started helping them promote. I then got enough money to return to the US, via this company and came to Miami. I lived in the Decowalk Hostel for about three months surviving on $100 a week before I got a job at the Banana Republic down in Lincoln Road. I wanted something more and landed a job as a video producer, my passion. I then learned the game of sales and built a multi-million dollar advertising department inside of this company. This past November, I then went out on my own to Start Syslo Ventures. My production and promotion company. I now have clients around the world, and help them communicate in the marketplace. I never forget how difficult it was for me when I had nothing, and could barely afford food. Showering at the bathhouses in Venice Beach, California. I lost everything and found a way to come back.
See the full story here:  Voyage MIA